Preparations for the Lake Biwa Canal construction was complete in 1885. A ceremony of announcing the commencement of the construction to the Shinto deity was held on June 2 at Mio Shrine (Otsu City), and then on June 3 at Yasaka Shrine (Kyoto City). Celebrating the commencement of the construction, many banquets were held all around Gion District, as well as various events such as Miyako Odori dance, kemari (ancient football game played in the Imperial Court), or sumo wrestling. At night, the kanji character meaning "water" was written using lanterns on the ridge line of Shogunzuka hill.

The construction, that took five years, was completed successfully on April 9, 1890. A completion ceremony was held at the Ebisugawa Boat Reservoir.

A reception was held the night before the ceremony. On that day, the national flag and lantern were displayed the entrance of every house in the city. A huge kanji character "dai" (big) was formed by fires lit on the side of Mt. Nyoigatake. In addition, parade floats of the Gion Festival (Tsukihoko, Niwatorihoo, Aburatenjinyama, and Kakkyoyama) were displayed on the southern side of the reservoir, and streets around the site were crowded with people. Newspapers had reported that the whole city was excited as if it was Christmas and a birthday feast rolled into one.

The difficult construction was successfully completed, overcoming concerns for technical and financial aspects. The fact brought great joy to the people.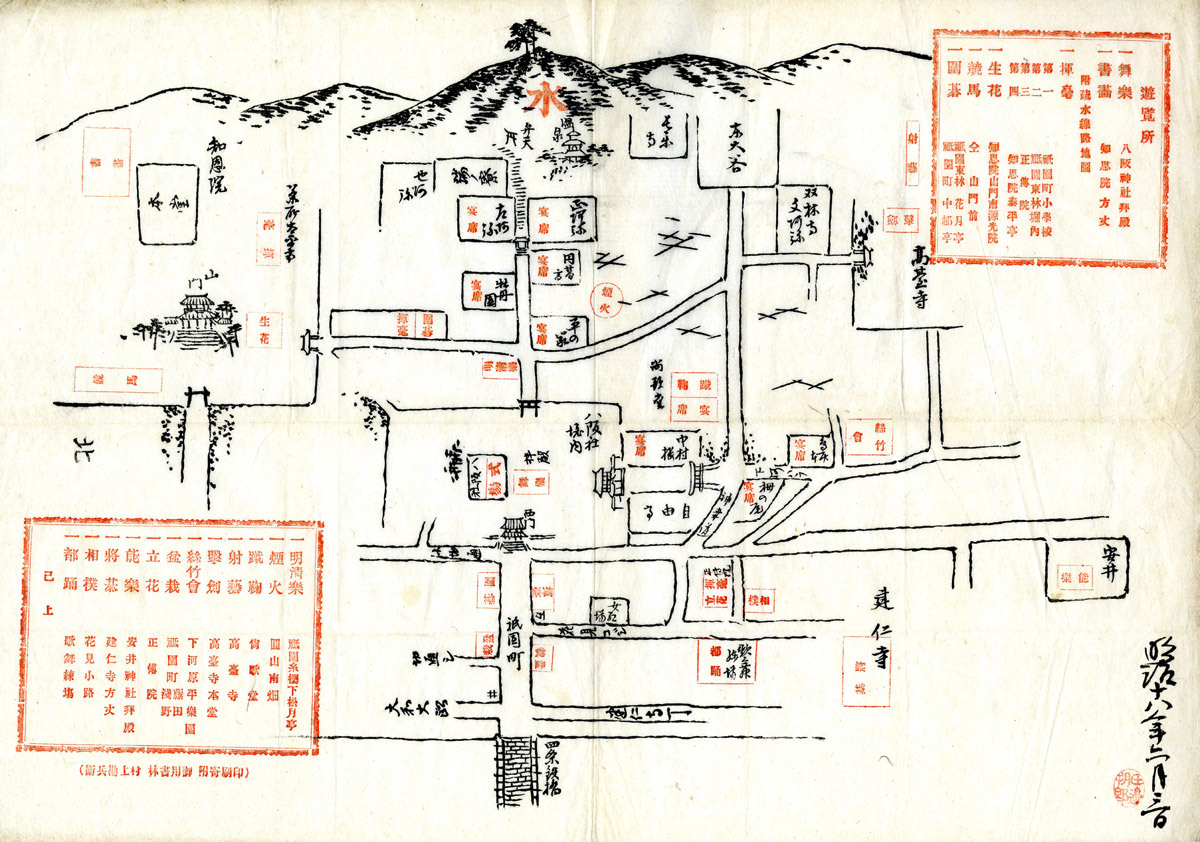 The kanji character meaning "water" written on Shogunzuka hill using lanterns can be seen in the center.